It is rather noticeable that many Gen Y and Gen Z women hardly wear a polo shirt on outings apart as their corporate uniform.
Why are polo shirts not as popular among women compared to men?
We took this question into consideration when curating our Women Signature Polo Collections, and we identified what we think the reason is: The silhouette and detailing of polo shirts in Malaysia are generally more masculine.
After several sampling rounds, we have finally designed a polo shirt that caters to the female physique in a flattering way.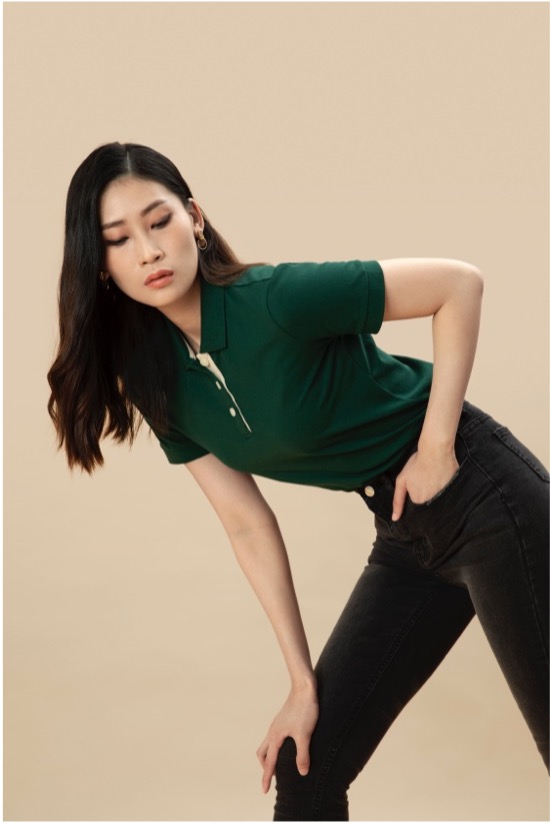 We designed our women polo shirts to have slimmer and longer plackets with 3 buttons, as opposed to our men polo shirts that consist of a square-rish placket with 2 buttons.
A slimmer and longer 'V-shape' placket gives the illusion of a delicate neckline and a sharper chin.
In addition, we designed our women polo shirts to be curved waist to accentuate the female waist.
Now that we have designed the perfect polo shirt for you, let's talk about 7 trendy ways to style a polo shirt for women.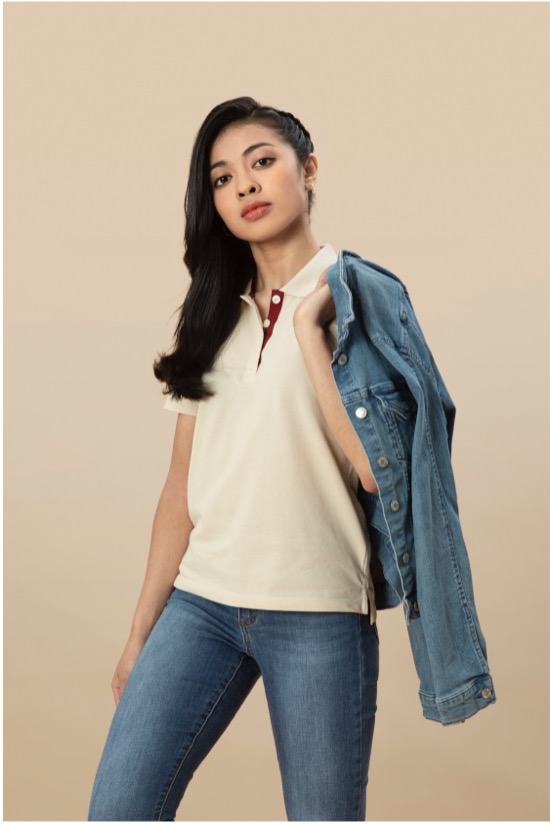 1. Denim

A straightforward way to style a women polo shirt is to pair it with denim, colour choice of denim depends on the polo shirt colour and making sure the two complement each other well.
For example, we paired our Rain Forest polo shirt with black denim and our Almond Oil polo shirt with blue denim.
We encourage exploring our women polo shirts with different types of denim cuts to find your very own unique style, such as skinny cut, rolled up, ripped and even denim skirts.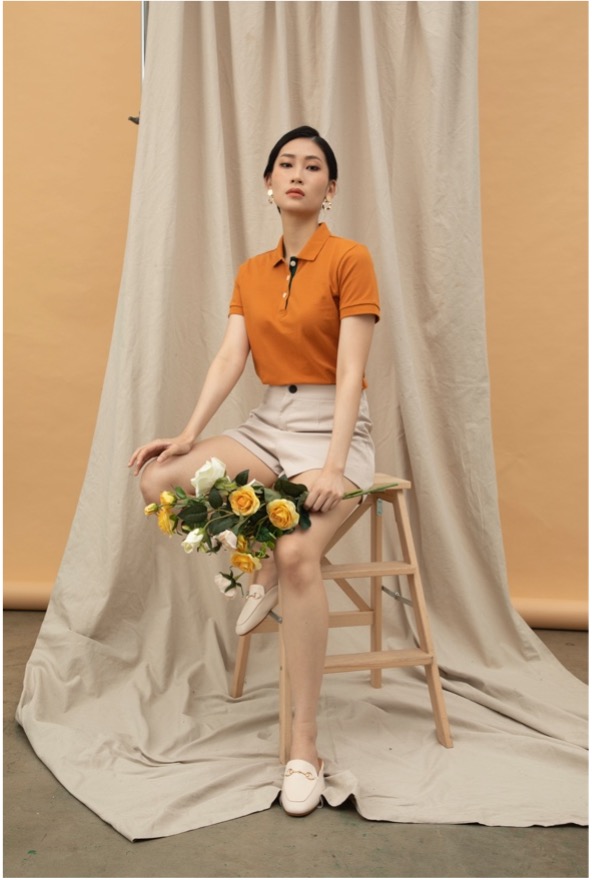 2. Shorts
Our women polo shirts work wonders with shorts, preferably high-waist and tucked in for an effortless and classy aura.
We have paired our vibrant Amberglow polo shirt with beige high-waist shorts, and a pair of loafer mules.
Do not overlook the accessories and hairstyle as well. A pair of minimalistic hoop earrings and a tie-back soft bun elevates the whole styling to another level of sophistication.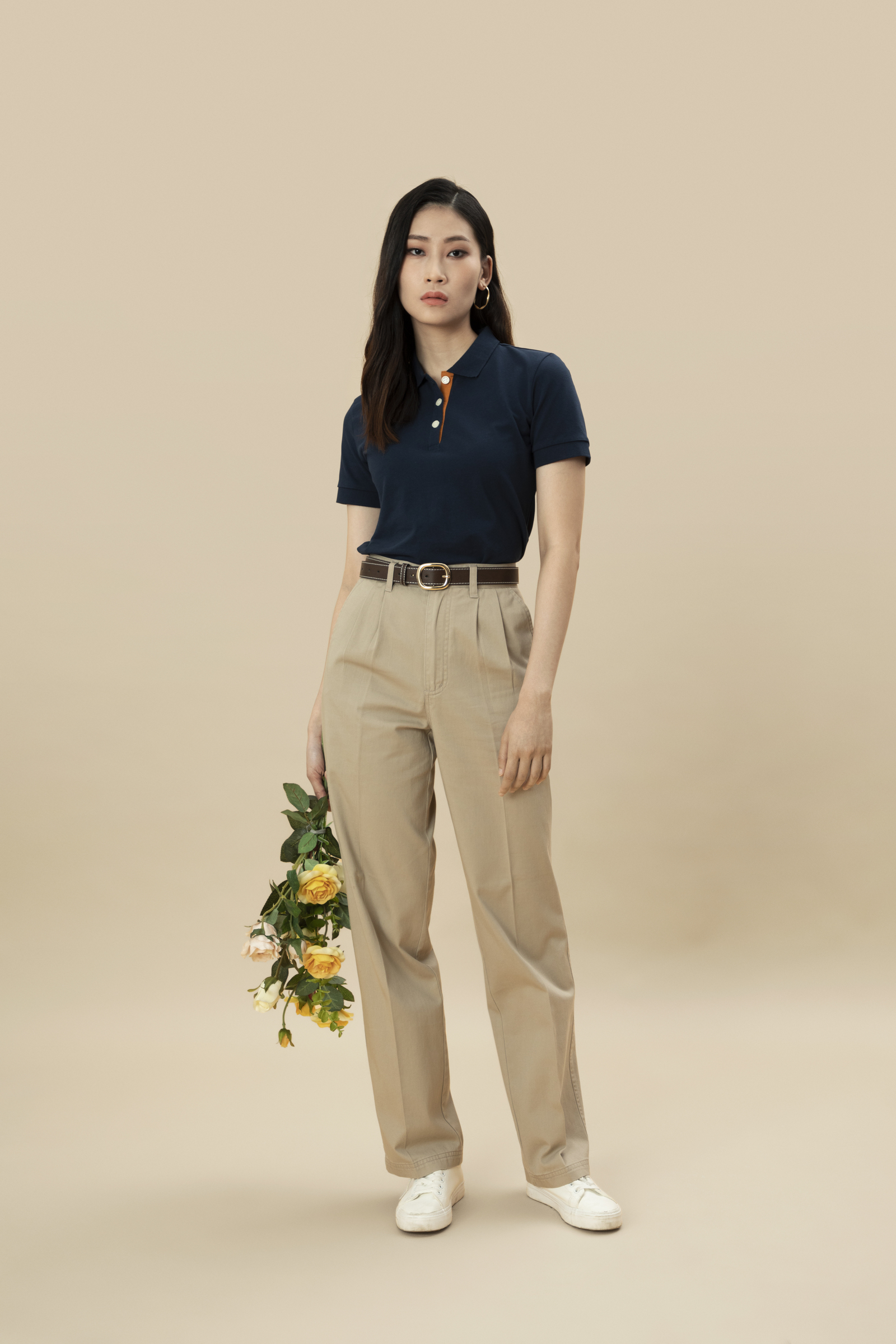 3. Vintage Bottoms
Another unique way to style our women polo shirts is to pair them with 'baggy' pants with a plain belt as seen in our Blue Depths polo shirt lookbook.
Our women polo shirts are body fitted, hence they balance well with 'baggy' bottoms.
If vintage is your vibe, we definitely encourage you to explore and be creative with this type of styling.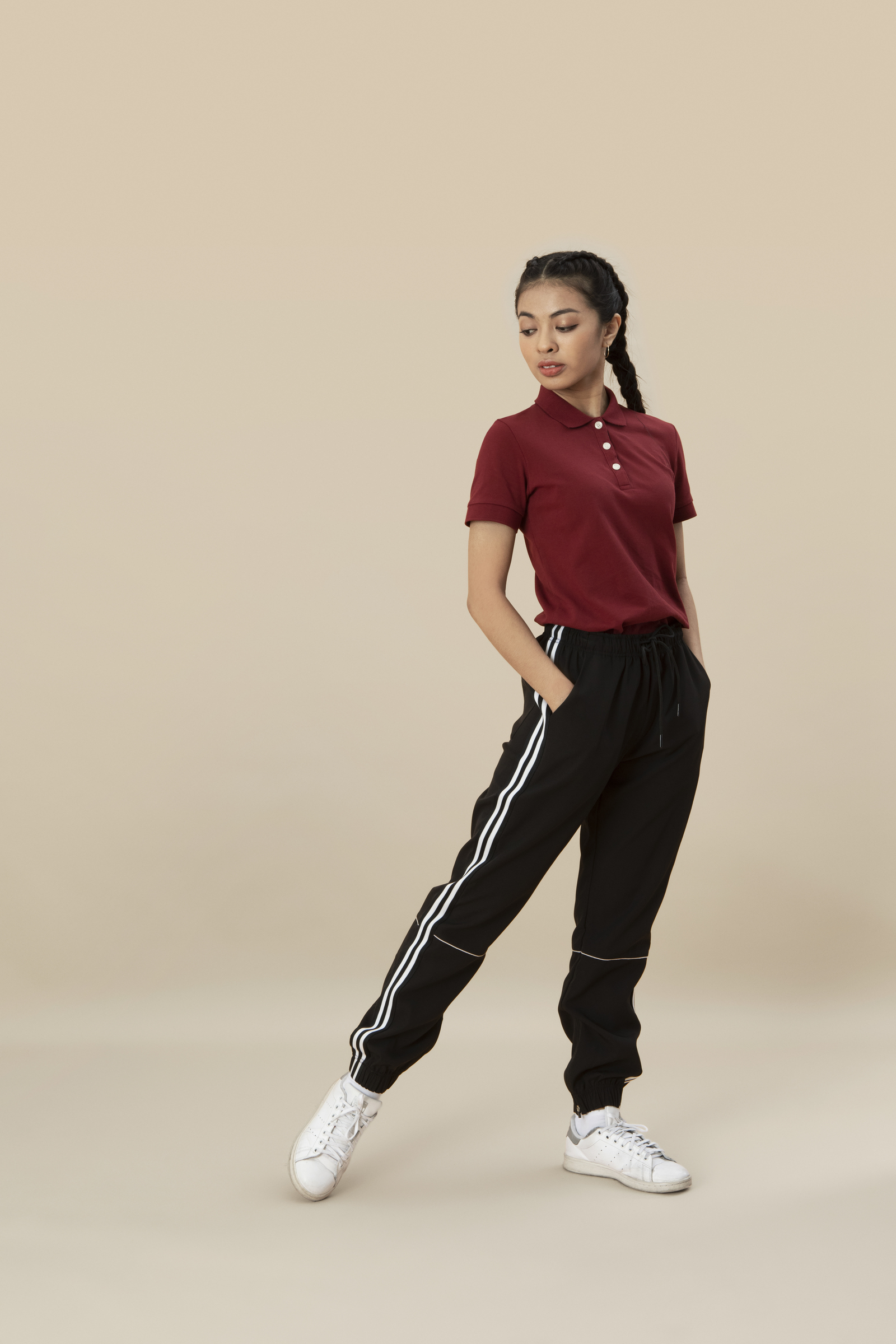 4. Track Pants
A style worth exploring, but often underrated, is to pair polo shirts with track pants.
We have paired our Samba polo shirt with basic black track pants and a pair of white sneakers.
This edgy style with a hint of 'hip-hop' flair will definitely reflect your very own personality and confidence as a strong woman.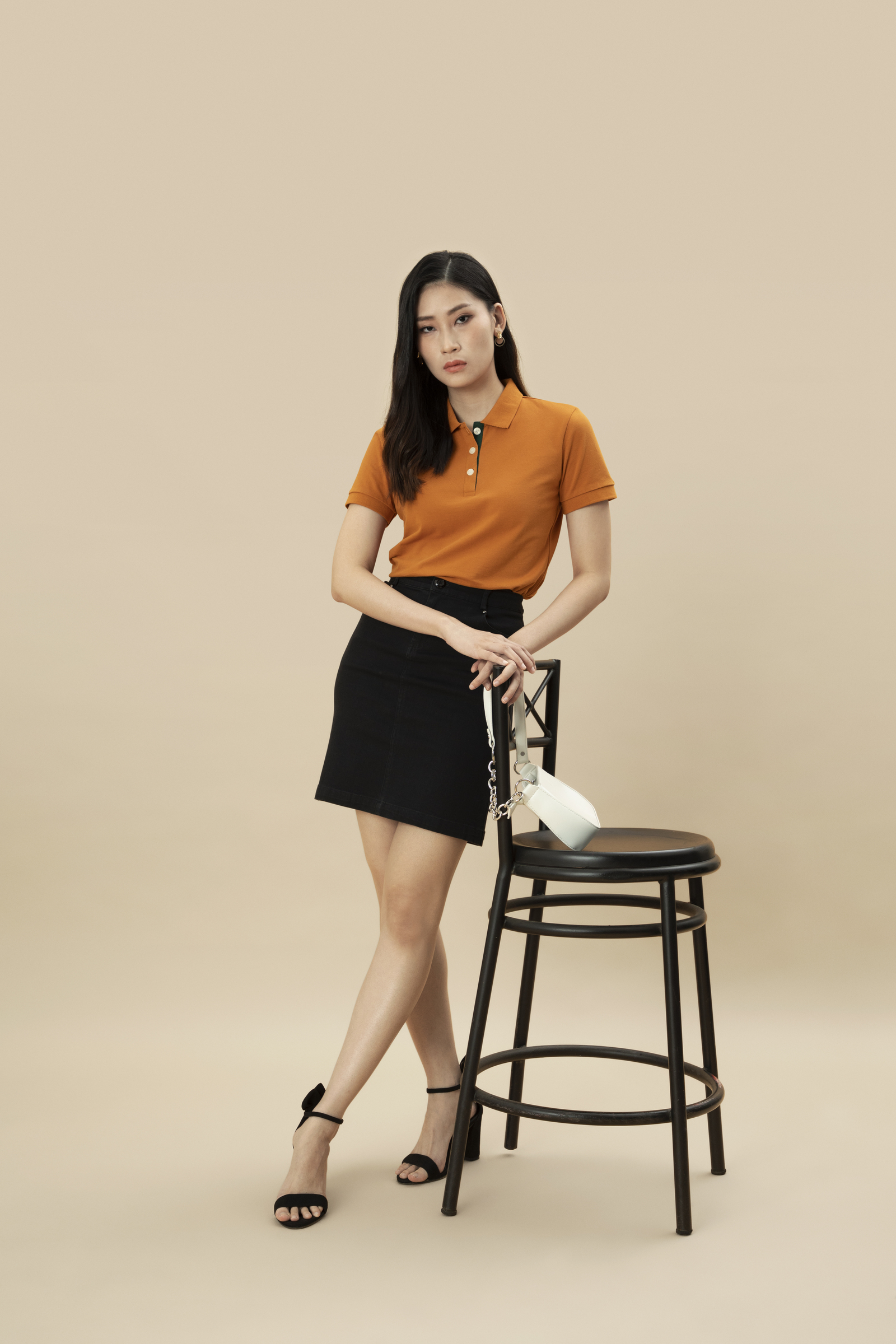 5. Above-knee length A-line Skirt
Polo shirts are as easy to style with skirts just like any other tops.
For starters, you can never go wrong to pair with an 'above-knee' length A-line skirt for a sharp and smart look.
It is important to understand which skirt colour will complement well with the polo shirt colour.
For example, pair dark tone skirts with bright polo colours; and pair light tone skirts with dark polo colours.


6. Make Use of Our Contrast Colour Collar Placket

Since our polo shirts have a contrast colour placket and it is intended to be ioshop's iconic design, we love the idea of pairing a bottom to match with it.
Each of our polo shirts has different placket collar, which we hope will inspire you to get creative with colour matching and have fun styling with our polo shirts.


7. Explore Prints and Textured Bottoms
Our polo shirts are plain solid colours, so do not be afraid to mix and match them with printed or textured bottoms for a fresh and extraordinary styling.
A choice of ours is the checkered pattern which we have paired with our Samba and Blue Depths polo shirt.