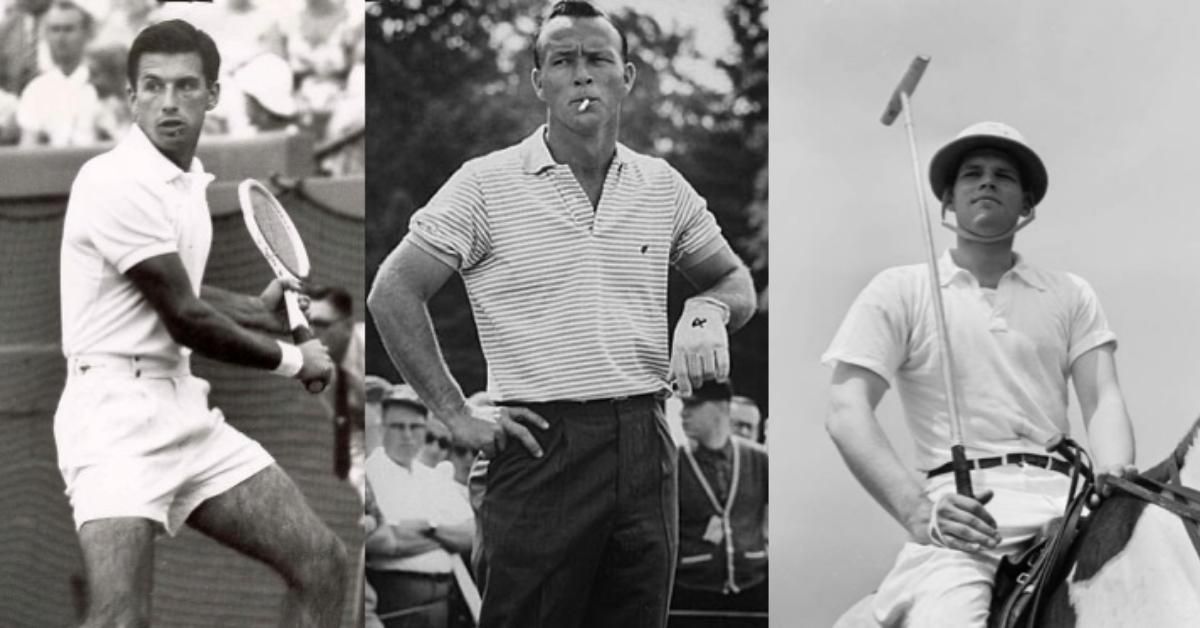 You should be able to find a polo shirt or two in your wardrobe right now. But do you wear it on a regular basis?
Despite the fact that polo shirt appears to be a staple piece in any man's wardrobe, however they are rarely considered fashionable.
Back when the garment was popularly linked with aristocratic activities such as tennis, polo, and golf, the polo shirt was a tremendous hit.
However, over time, the polo shirt became extensively adopted by the general public, and the garment eventually evolved into a go-to design for, mostly uniforms, hence gradually detaching it from its prior refined flair.
At io shop – Finest Collections, our mission is to redefine polo as a fashion statement piece to have in your wardrobe.
Many polo shirt brands in Malaysia provide their own take on the polo shirt, from the type of cut, how it fits the body to the type of fabric; but what sets io shop's Signature Polo Shirts apart and how to properly style them?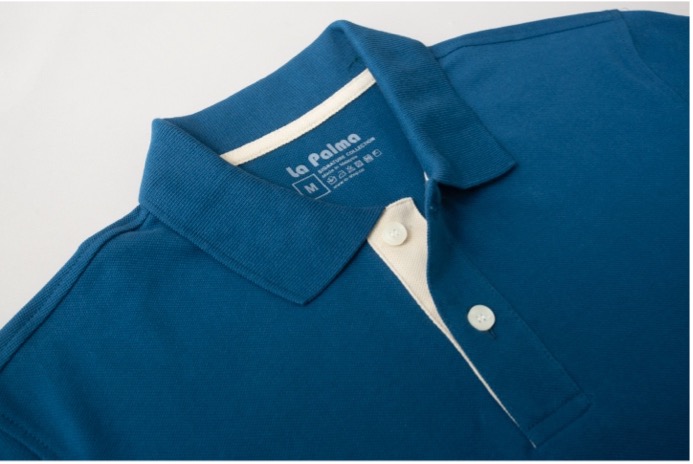 To set ourselves apart, our team studied and developed our very own Signature fabrics exclusively for our Signature Polo Collections.

The fabrics have been developed with the ideal thickness, hand feel and fabric composition for Malaysia's climate.

Our short sleeve polo shirt, in particular, features a contrasting colour placket, which is io shop's signature design. We focus on two men polo designs:
Our short sleeve polo shirt is made from Pique fabric. Pique fabrics are commonly used in polo shirts due to their heft, hence giving the overall polo shirt a sturdier silhouette.
A straightforward way to identify Pique fabric is through its "honey-combed" surface texture.

In comparison to short sleeve polo shirts, long sleeve polo shirts appear to be less popular among Malaysians due to the tropical climate; hence we have taken the weather factor into consideration when it comes to curating our long sleeve polo shirts.
Instead of using Pique fabric, we opted for Jersey fabrics due to their lightweight and breathable characteristics, thus making our long sleeve polo shirts more ready-to-wear among Malaysians.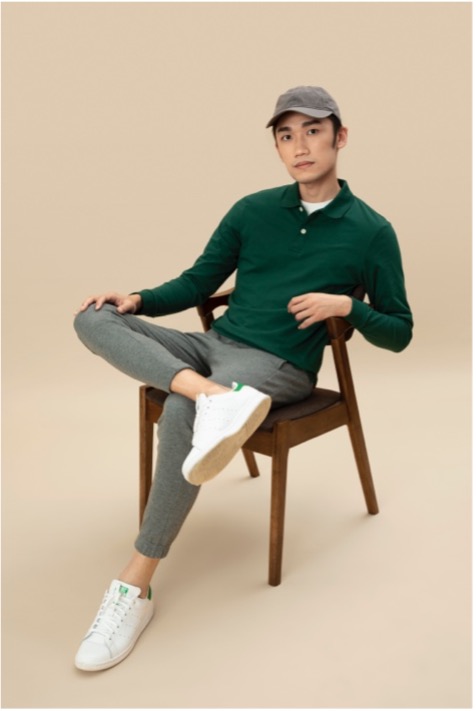 Polo shirts are pretty much versatile and suitable to wear on many occasions. You could achieve many look books with a polo shirt depending on how you choose to style it.

For a laid back and chill vibe on a casual day out with family and friends, we recommend matching io shop polo shirt with your favourite solid colour shorts (above knee length).

To take it up a notch, match our polo shirt with a pair of tone-on-tone patterned shorts for an effortless yet classic feel.
On more formal occasions, the most straightforward way is to wear the polo shirt with a pair of base colour trousers such as black, khaki, white, or even dark denim.

To "dress-to-impress", put on an easy-to-match jacket or blazer to add further formality and professionalism to your style.
If you are into the 'sporty old school' vibes, a good switch up is to wear thin innerwear underneath the polo shirt for layering and pairing it with a basic jogger.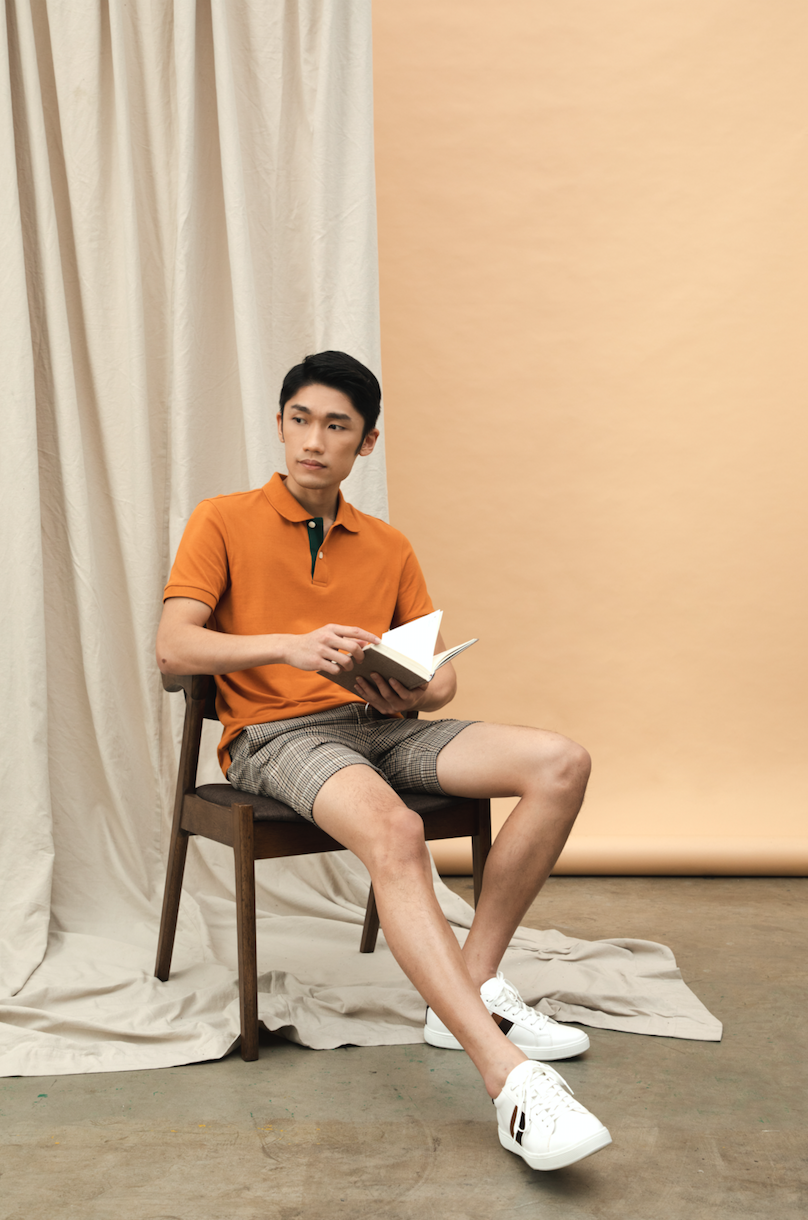 There are some debates when it comes to tucking in the polo shirt. Tucking in surely adds another element to your styling but the reality is, it is not for everyone.

If you are into tucking in, we recommend avoiding baggy bottoms and instead of tucking in with a basic belt and pairing it with white sneakers or loafers.

Another polo shirt styling in question is whether the collar should be popped up. In the case of io shop polo shirts, our answer is no.

Our polo collars are solid colours with no particular design underneath, hence popping the collar up appears a little 'extra' and serves no function.

On the other hand, if you come across a polo shirt with designs underneath the collar, then such designs are intended to pop up the collar.


io shop Signature Polo Collection colours are specially hand-picked and custom dyed to ensure easy styling and colour pairing with your wardrobe staples.

If you have yet to own a polo shirt and would like to get one, we recommend starting with basic colours such as black, navy or melange; after you are comfortable in polo shirt styling, you could gradually move into exploring brighter colours that are still easy to pair with basic colour bottoms.